1 tag
1 tag
1 tag
1 tag
1 tag
2 tags
I heart you, Promo Fares!
Hep Hep! It's a new year for travel! New sets of promo fares from Cebu Pacific Air! I am excited! I am planning for new lands to explore. Hoho! But let's be wise while Cebu Pacific Air is also being wise with how they will offer different promo fares this 2013. To help you somehow on how frequent Cebu Pacific Air ffers promo, here is what I have observed: They usually offer them during payday...
2 tags
Watch
It was very cold. Look at me, I was wearing a sports top made of nylon, long and thick t-shirt, knitted jacket and snow jacket. I also had a backpack within the layers of heavy clothing I was wearing. I had my camera hanging from my neck. I was, seriously, not wearing a comfortable climbing attire but it helped me to fight the cold. But then there were times I just want to put away the camera from...
1 tag
1 tag
Cancelling Your Travel?
Have you ever planned and booked yourself for a vacation then found yourself cancelling it in the end? I have. 3 times. Bangkok 2008. I and my HS friend were always thinking about traveling to Bangkok. Buy goods then sell it here. Haha. We booked the Cebu Pacific Air promo airfare a year before the trip. Cebu Pacific Air, back then, had fewer promos. (If my rough calculation is correct, they...
Anonymous asked: is your boatman mr. arnulfo peralta? we are going to palaui island this february and we have 2 contact boatman to choose from, one is mr. arnulfo peralta and the other is kuya emerson, i just found them though blogs. . .
2 tags
2 tags
2 tags
2 tags
1 tag
1 tag
2 tags
2 tags
2 tags
2 tags
2 tags
2 tags
2 tags
2 tags
1 tag
2 tags
2 tags
2 tags
2 tags
2 tags
2 tags
2 tags
World without Facebook and Twitter
For the past 6 days or so, I have my instagram only to connect with my friends on what I found very beautiful in Yunnan (follow me "bunsongpayat") because Facebook and Twitter are banned in China.  But it was for my own fortune. I got more focused on what I am doing here in Yunnan. I got more time on thinking what I should visit the next day instead of updating my Facebook on what...
2 tags
2 tags
4 tags
1 tag
1 tag
TYPICAL TOP 3 THINGS
This is not the ordinary TOP THINGS…this is that TYPICAL TOP THINGS. Haha! I should have _________ when I get lost. a. Map – I can explore any street and landmarks with just a map. If I do not know the language, I can always show the map to a local then ask where I am located. b. Camera – Getting lost can be thrilling (whatever you want to say against it) so having one is a great experience....
2 tags
Solemn Caving and Not-so-Good Encounter
Another 4 hour van-ride awaited us in San Vicente. We needed to get back to  Peñablanca to visit the Callao Cave we failed to explore in our first day. After we ate our breakfast in Jotay Resort, we were up for Peñablanca. This was our last day in Cagayan Valley. Just a quick story about an encounter with Victory Liner, Tuguegarao When we arrived in Callao Cave, I called Victory Liner,...
2 tags
Endless Trekking and Swimming
The mere idea of being alone in an island woke me up 4:30 in the morning.  Day 3 I think it was my conscious mind that reminded me in my sleep to witness the sunrise. I walked alone for a while along the shore and breathed the fresh air. I uttered my deepest appreciation on the scenery I was witnessing. We ate our breakfast and packed our rented tents. By 6:30am, Kuya Arnulfo was backed on the...
2 tags
2 tags
2 tags
2 tags
2 tags
2 tags
2 tags
2 tags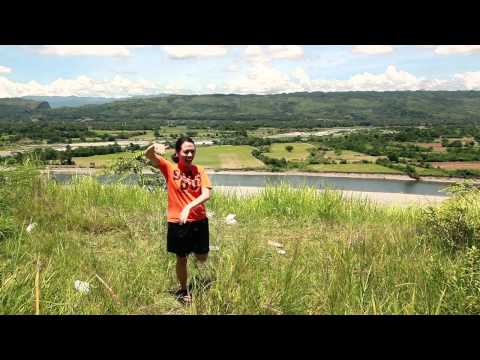 2 tags
Long Drive + Virgin Island in Cagayan
Day 2. June 10, 2012:         5 AM – Wake Up This is what was indicated in our itinerary. But the spelunking of yesterday's adventure was already challenging for us so we asked Kuya Rolly to fetch us in Ivory Inn Hotel around 6am. After preparing for another day of adventure – a long drive to Sta. Ana, we shot our first gig for Call Me Maybe music video in the reception area while a number of...
2 tags
2 tags
Chocolatey Spelunking
My friend, Carla, told us about this so-called Boracay of the North which she happened to watched in Jessica Soho tv show. It has not been mugged by tourists yet, she said. We looked it up in internet and found that it is gorgeous in its own virginity rights. Because of my intense love for exploring new found places, I asked my office peeps to go there before it get ramped by tourists. For about...